Overview of 5GEE Huawei 5G CPE Pro Home Router
At present, the Huawei 5G CPE Pro router is available on EE's 5GEE Home, on Three's 5G home broadband service and on Vodafone's GigaCube 5G. It's also possible to buy an unlocked 5G CPE Pro from Amazon but it's worth noting this is a slightly different model with extra bands and slower wi-fi (you'll get the H112-372 rather than the H112-370 when buying the unlocked device).
The Huawei 5G CPE Pro is a popular 5G home broadband router. The device allows you to access high-speed 5G broadband with download speeds of up to 1Gbit/s or more available on the router. You can use 5G home broadband wherever 5G coverage is available. Unlike traditional broadband, there's no need for a phone line or cable, making it possible for you to use it in places where fibre broadband isn't normally available.
When you buy the Huawei 5G CPE Pro on a plan from EE, Three or Vodafone, you'll receive the version of the product with the model number H112-370. This is the optimum version of the product for use in the UK market. It has support for the n78 frequency band (3500MHz) which is used by all of the 5G networks in the UK. You'll also get support for Wi-Fi 6 (802.11ax) with 4×4 MIMO. This supports speeds on wi-fi of up to 5,100Mbit/s.
When you buy the Huawei 5G CPE Pro on an unlocked basis (e.g. from Amazon.co.uk), you'll get the H112-372 version of the router instead. This supports a couple of extra 5G frequencies (bands n41, n77 and n79). These are not currently used in the UK, but can potentially be useful if you're travelling abroad with the router and planning to use it in China, Japan, the USA or a few other countries in Asia. On the flip side, you'll get slower Wi-Fi 5 (802.11ac) connectivity and you'll also lose an RJ11 phone port from the device.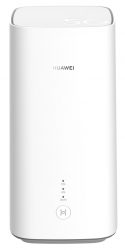 Unlock 5G EE Huawei 5G CPE Pro Home Router to be used on any supported provider such as:
Vodafone, Claro, O2, Digicel, Telcel, Orange, Telenor, Optus, Rogers, Fido, Bell, Vodacom, Telus, Telstra, AT&T, Sprint, Everything Everywhere, etc
How to unlock 5GEE (Huawei 5G CPE Pro) Home Router
Cellcorner offers several ways to unlock EE UK mobile Wi-Fi device.